The process starts by taping up the last and drawing the design on the tape.  The tape is then carefully cut along the lines of the design to make the flat pattern.  A quick cheap mock-up was made from an old tee shirt to prove the flat pattern worked.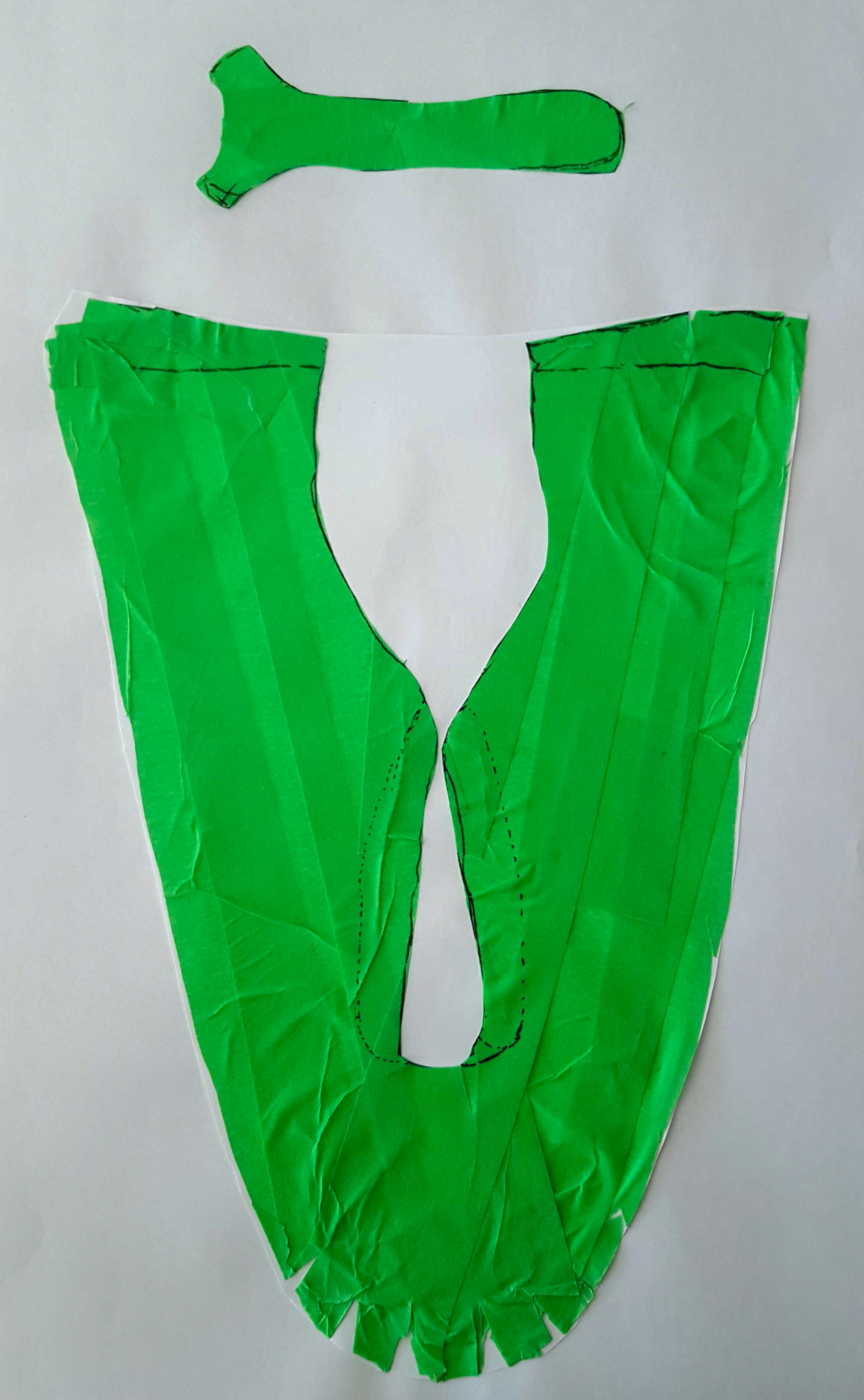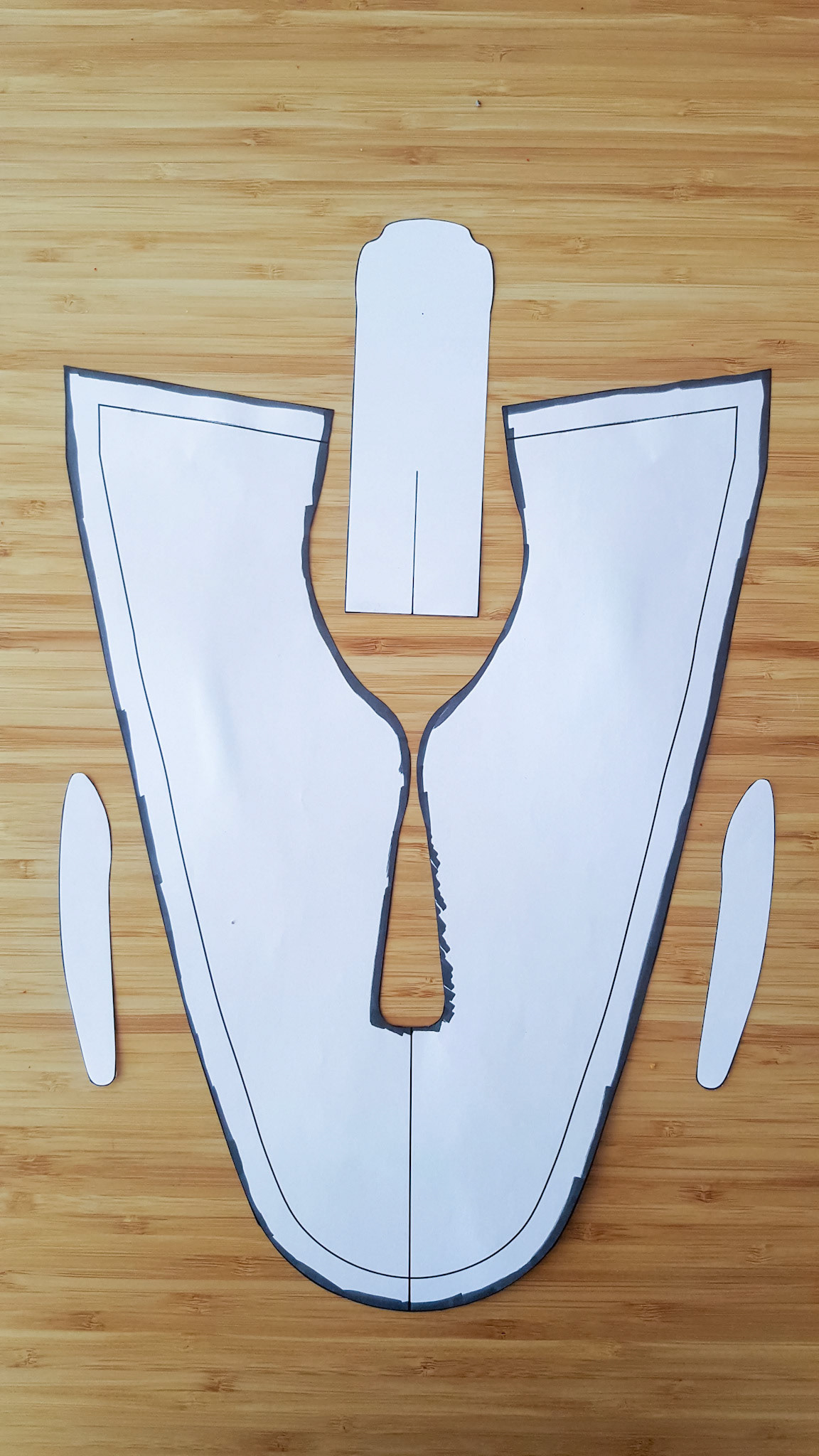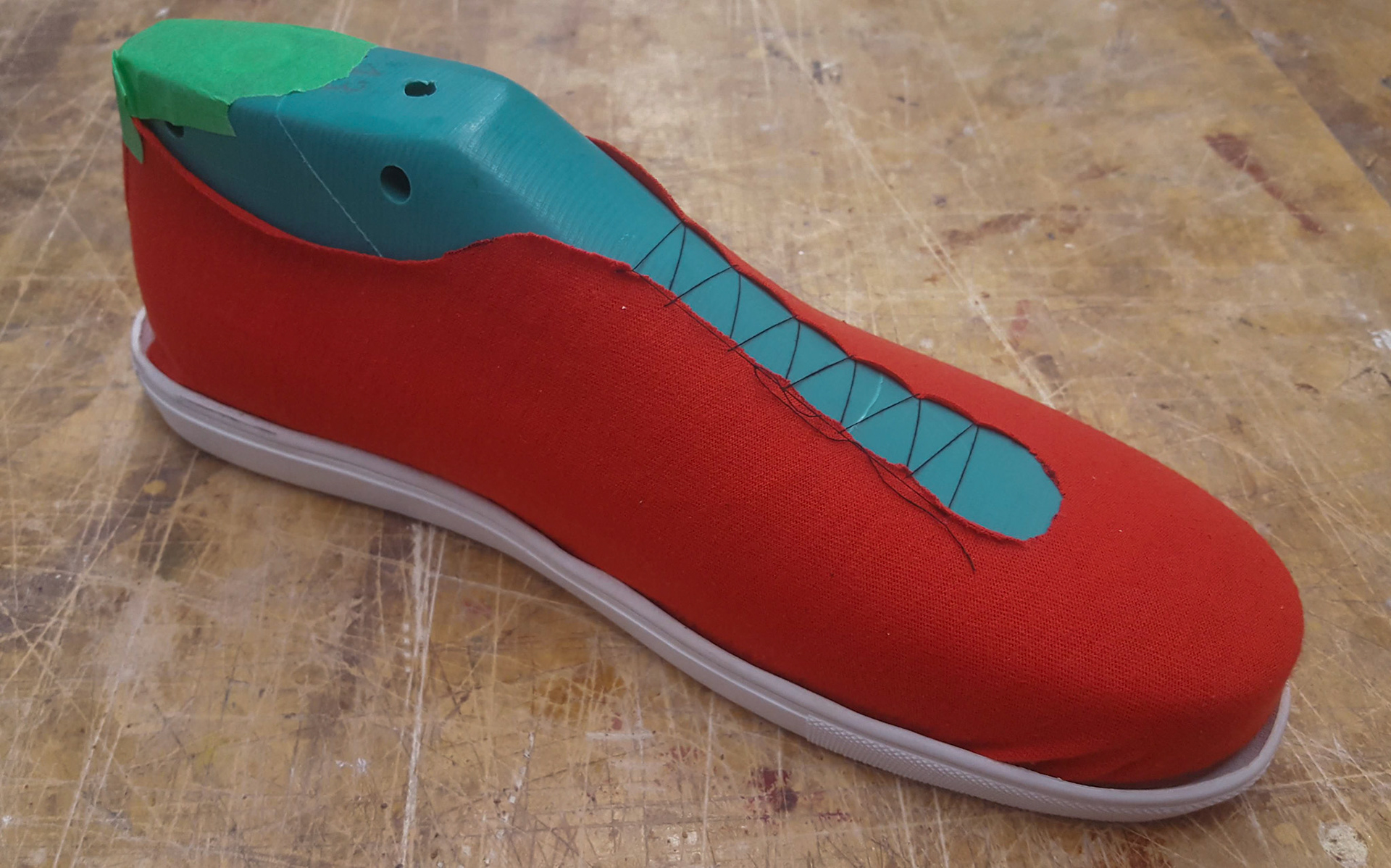 The outsole was traced onto cork and the basic insole was cut out.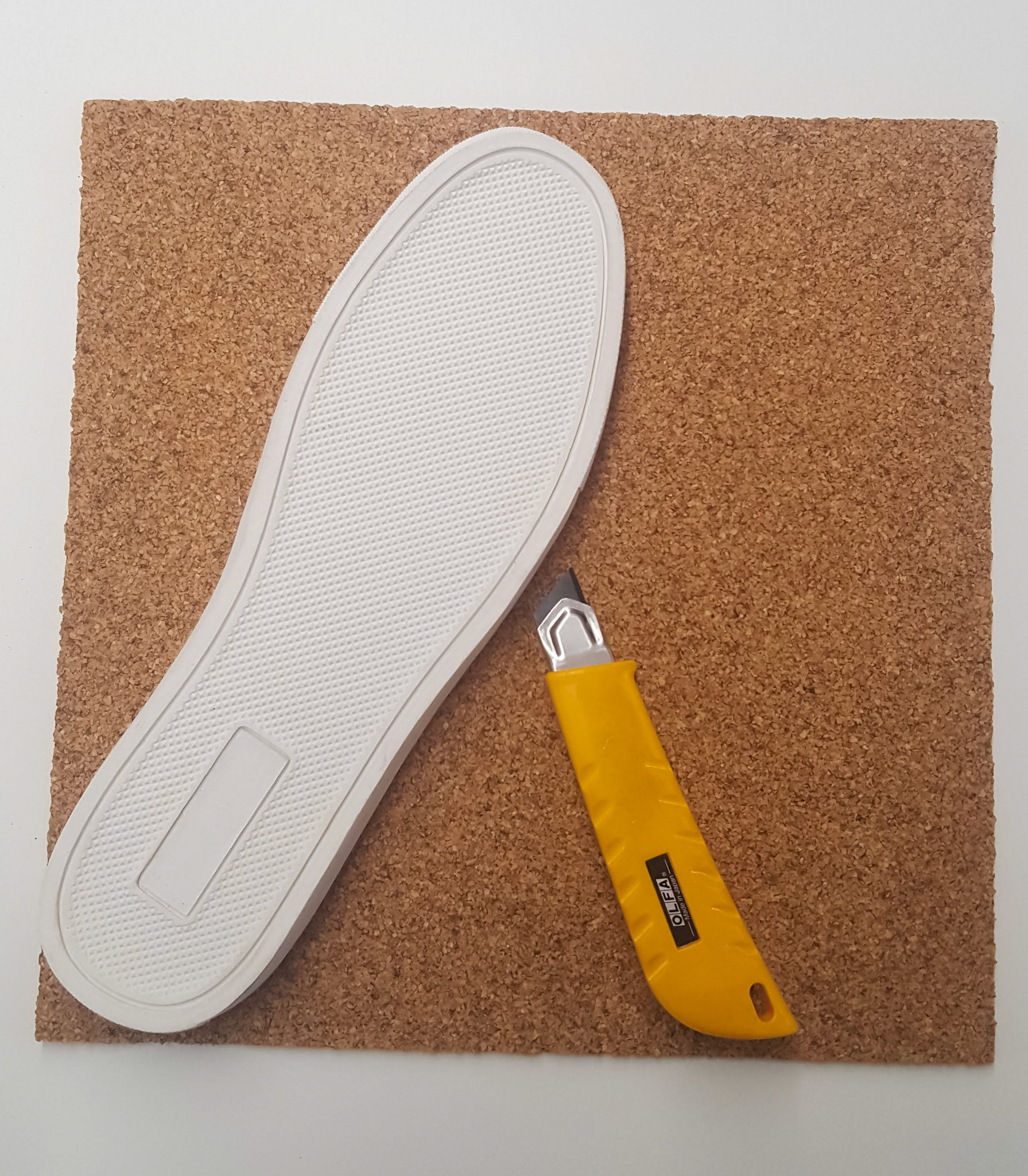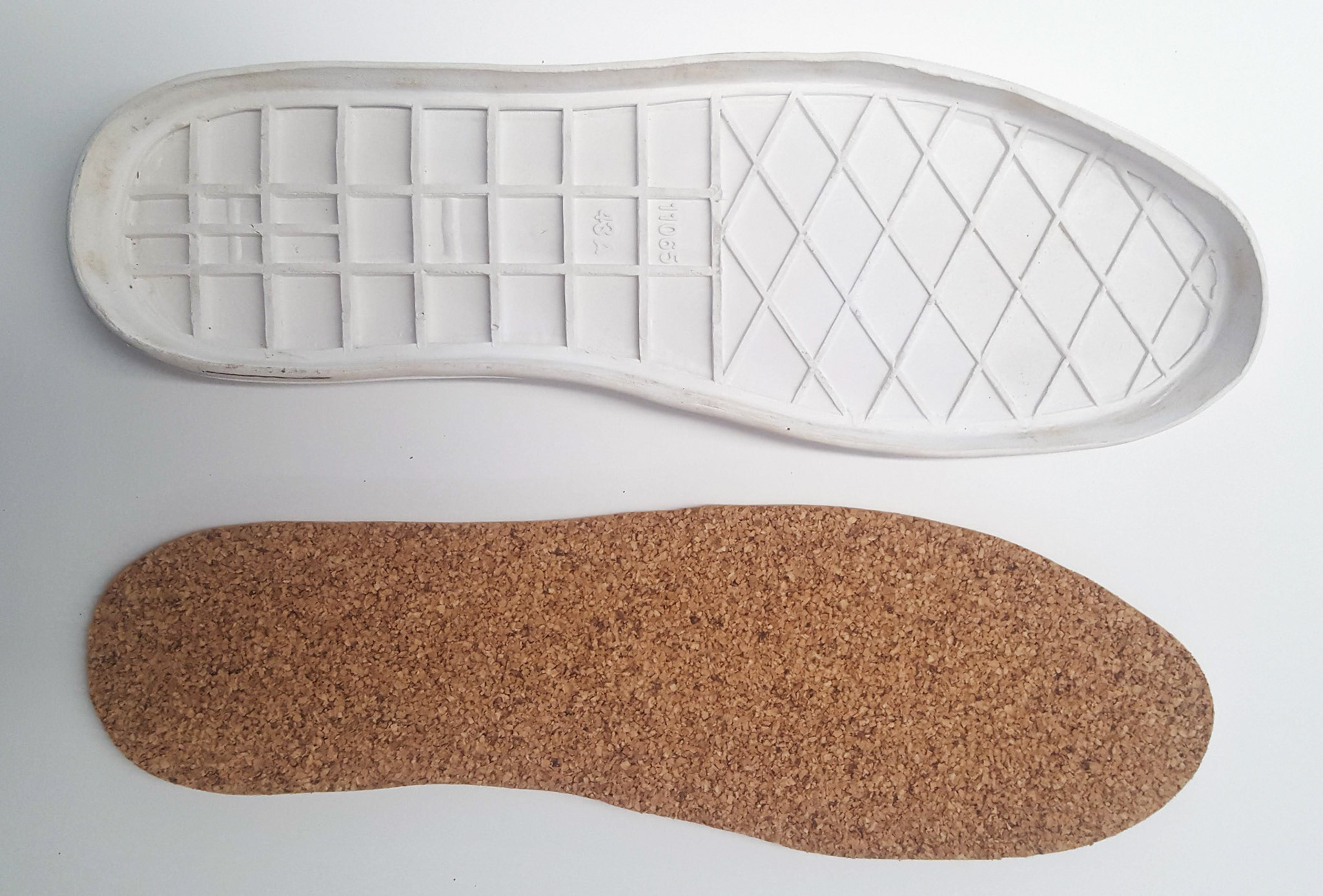 The leather was cut out using the paper template as a guide.  The eye stays were hand stitched on using the saddle stitch method.  Both ends of the flat pattern were then stitched together.  The upper was soaked in warm water for 15 minutes and then nailed onto the last and set to dry.  The midsole was stitched in followed by the outsole.  The stock outsole was sprayed with Plasti-Dip to mimic the matte black colour of the final design. Finally, the outsole was stitched to the upper.