The steel frame was formed using tube bending.  The steel base plate was water-jet cut and designed with large holes to allow the concrete to completely surround the plate reducing the risk of cracking.  The tubes were welded to the base plate to maintain proper tubing alignment.  All the exposed tubing was hand polished and clear coated for aesthetics and oxidization protection.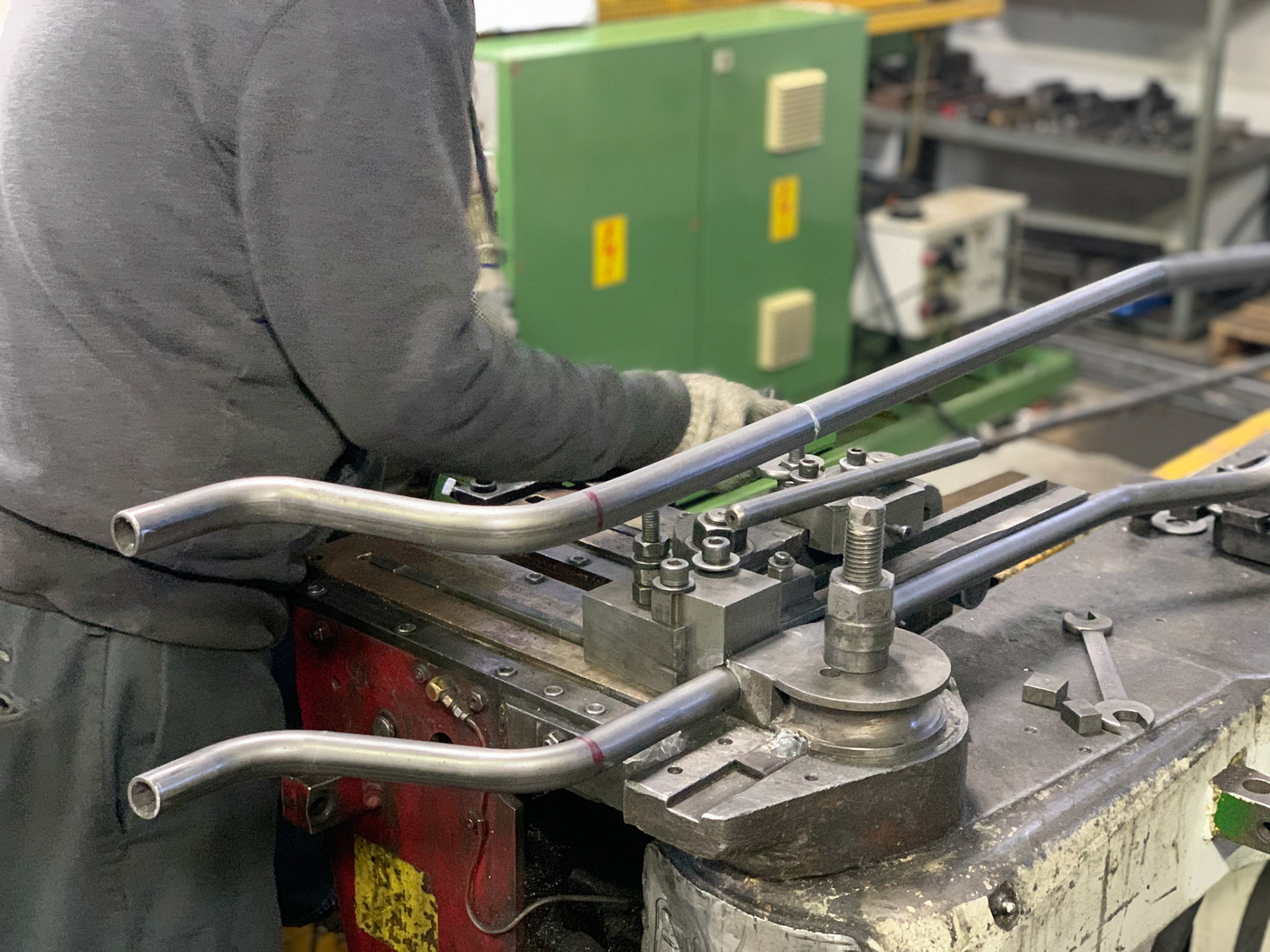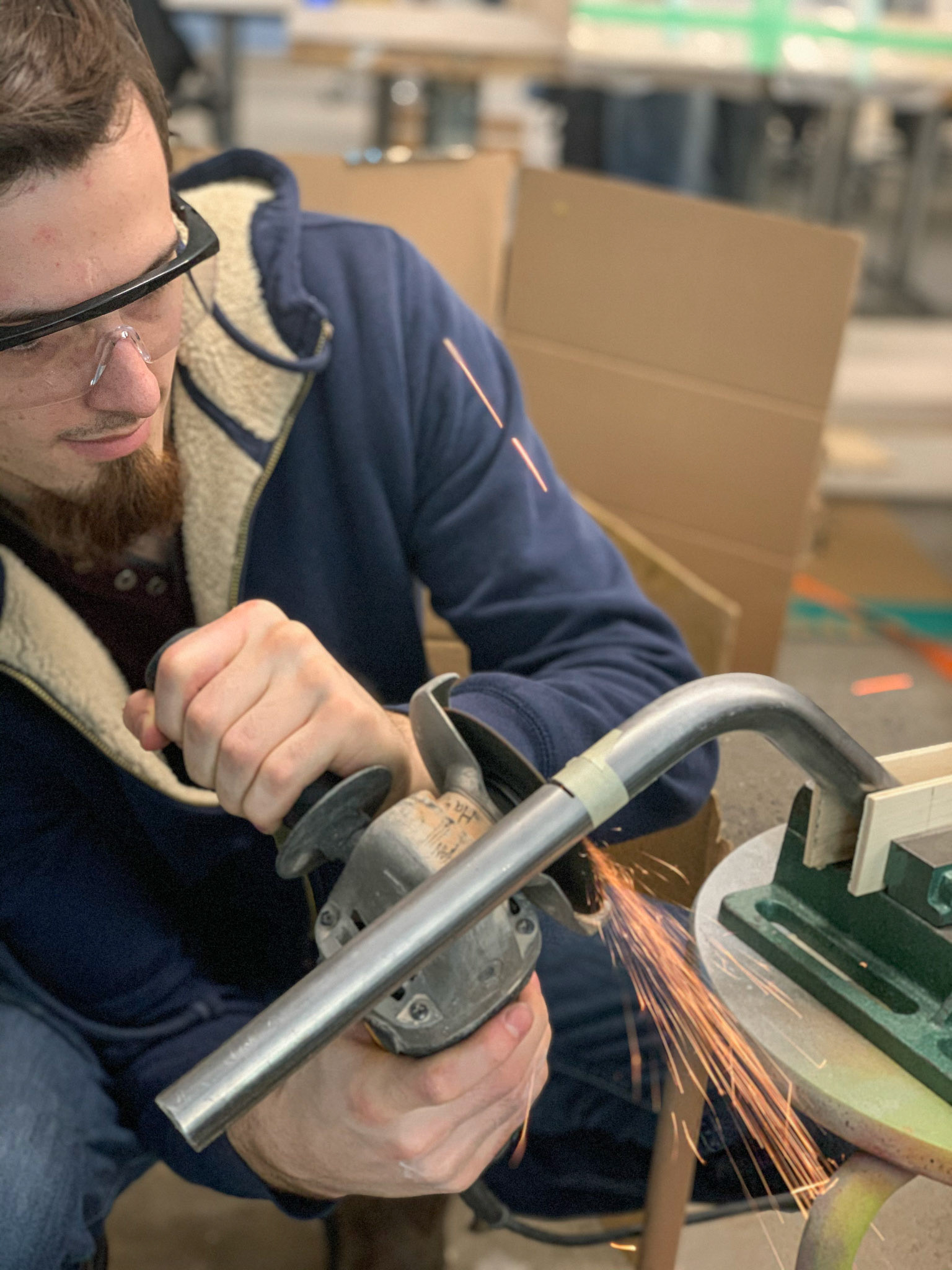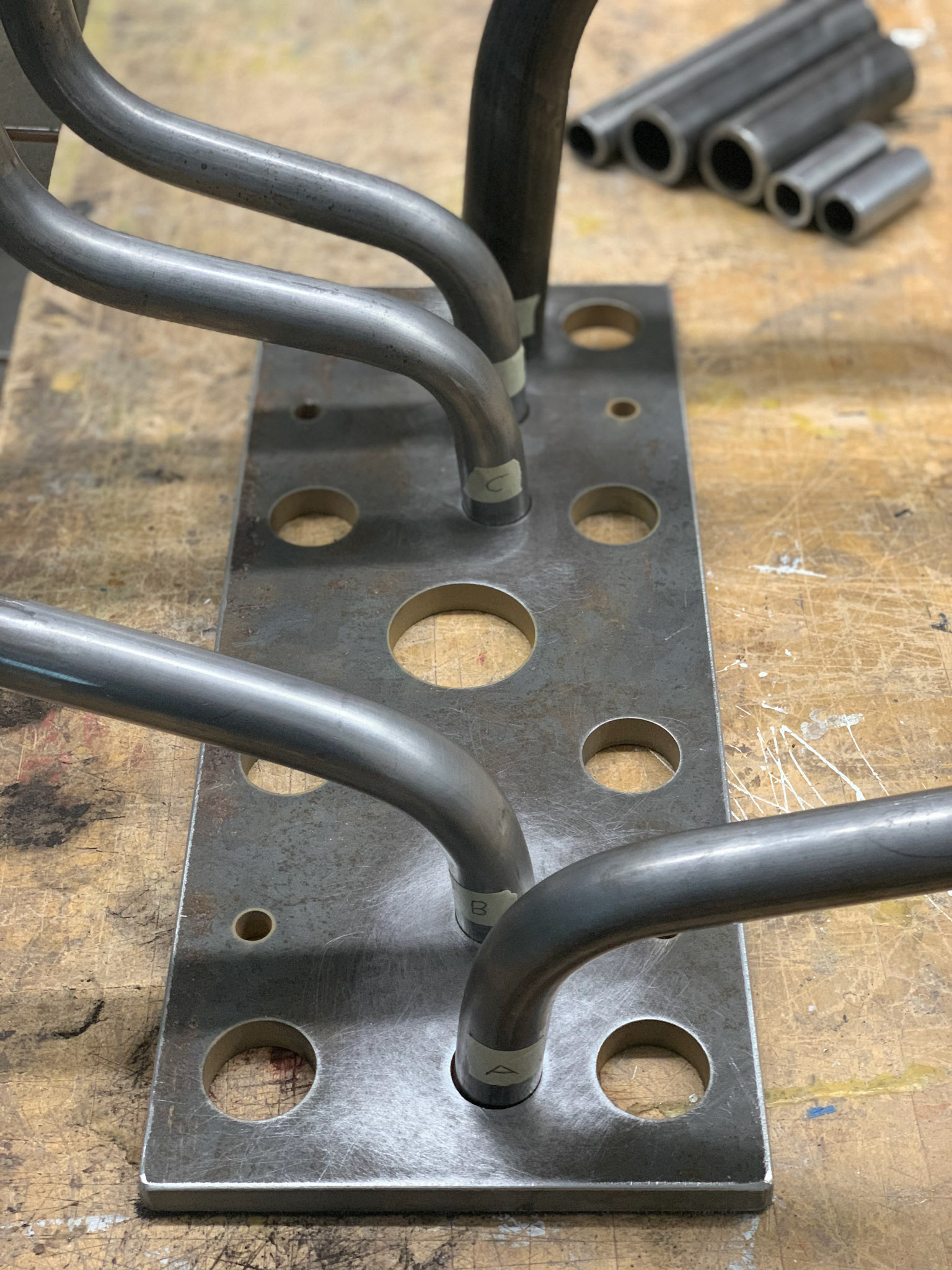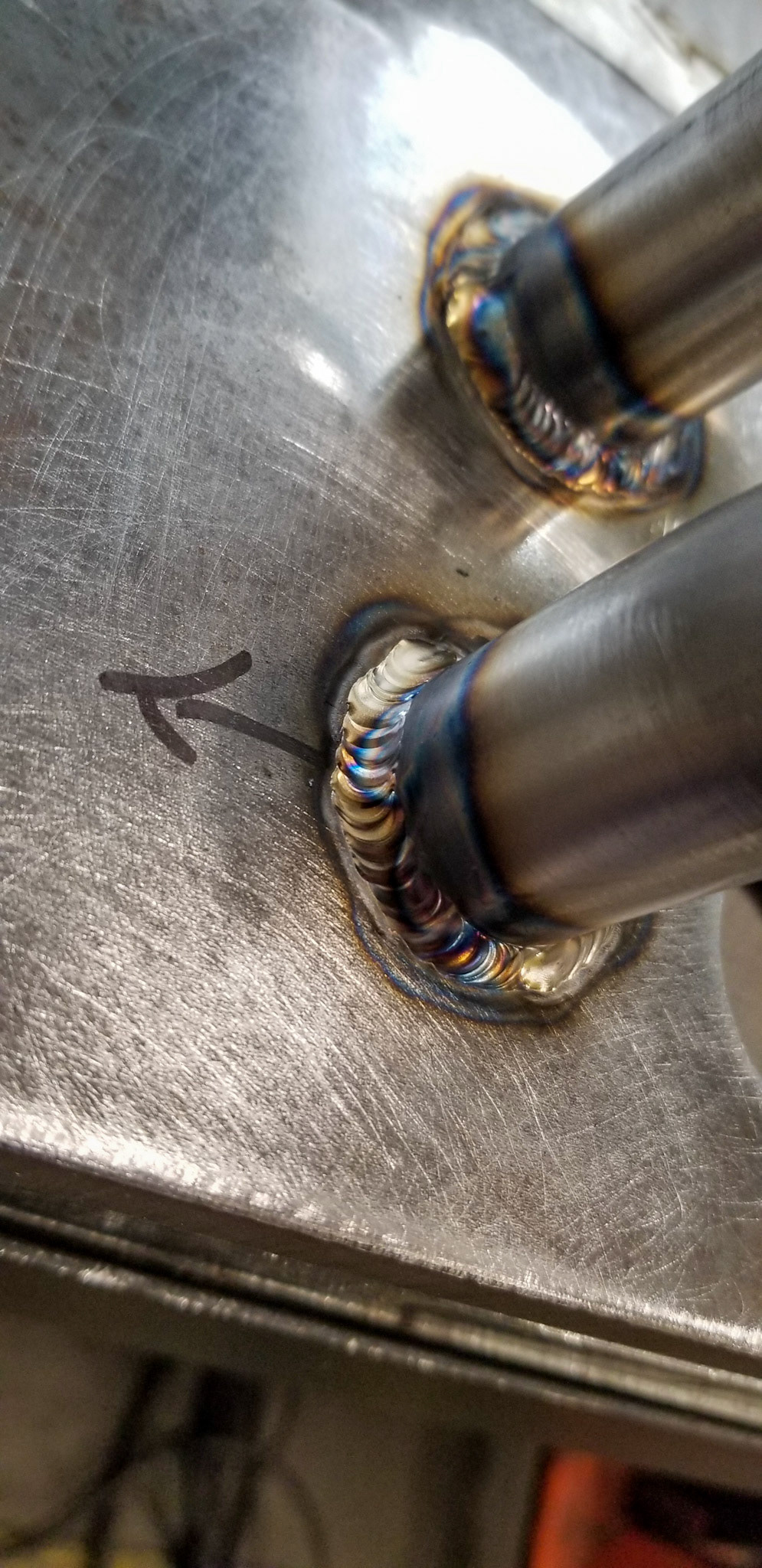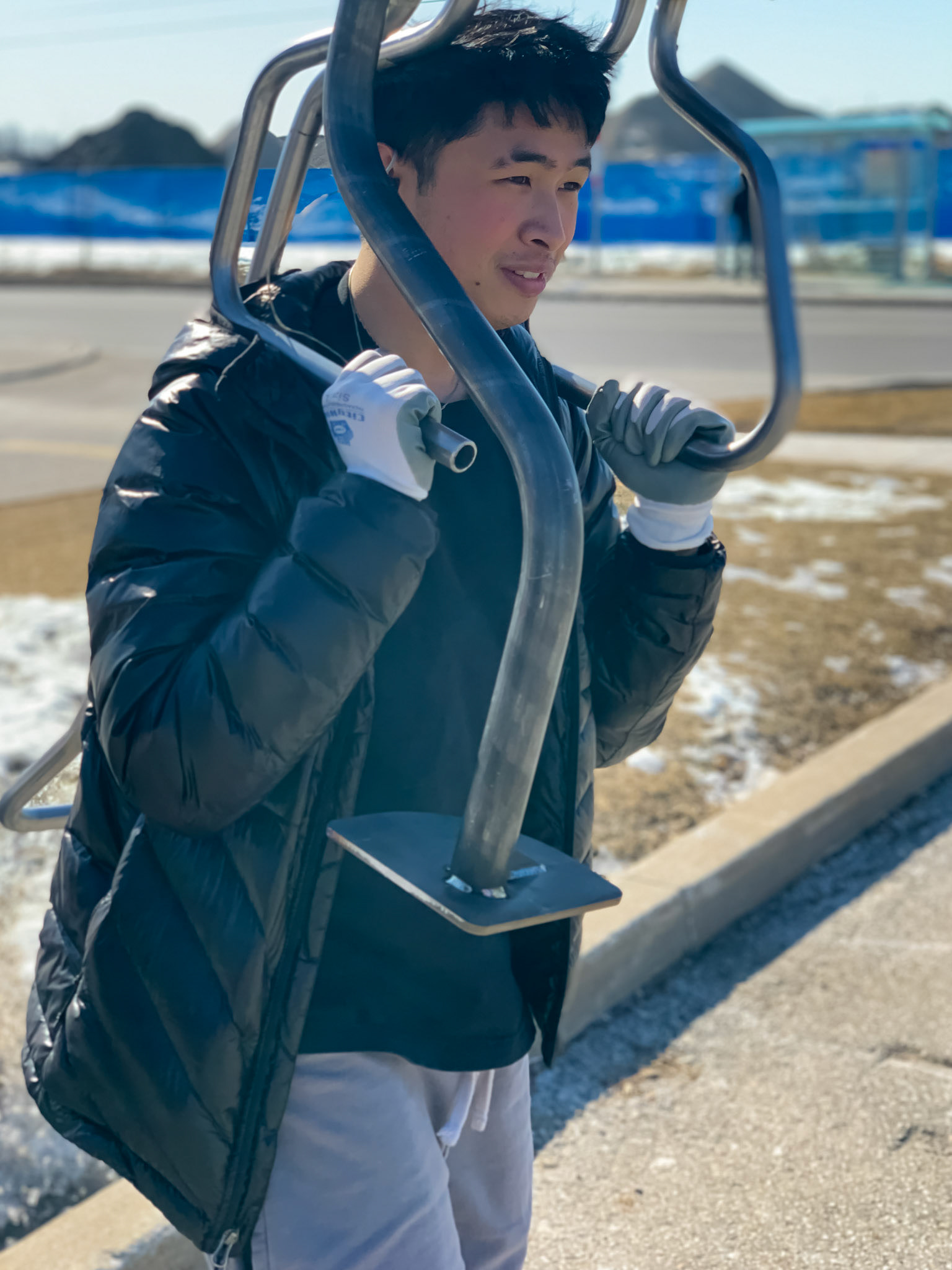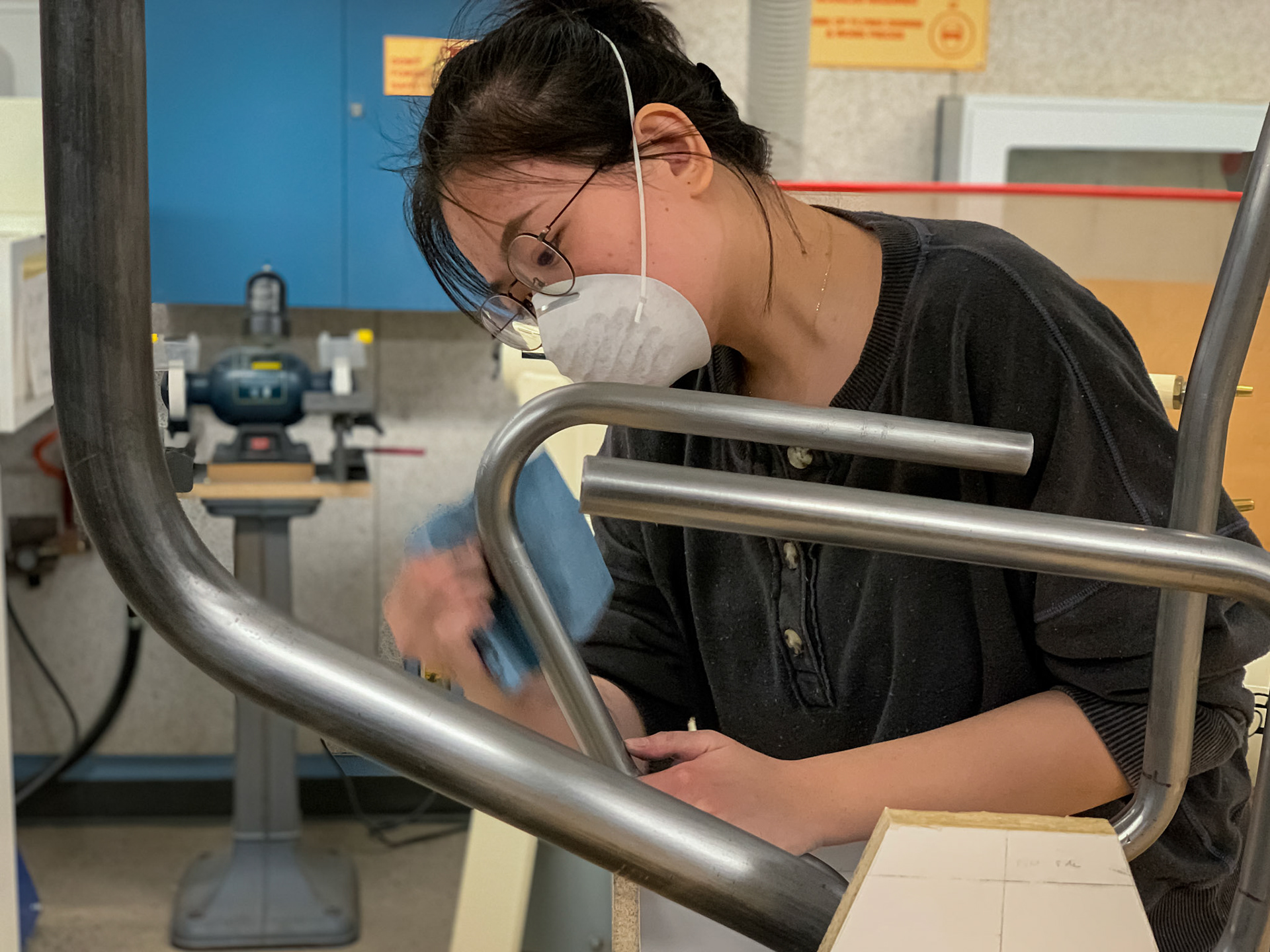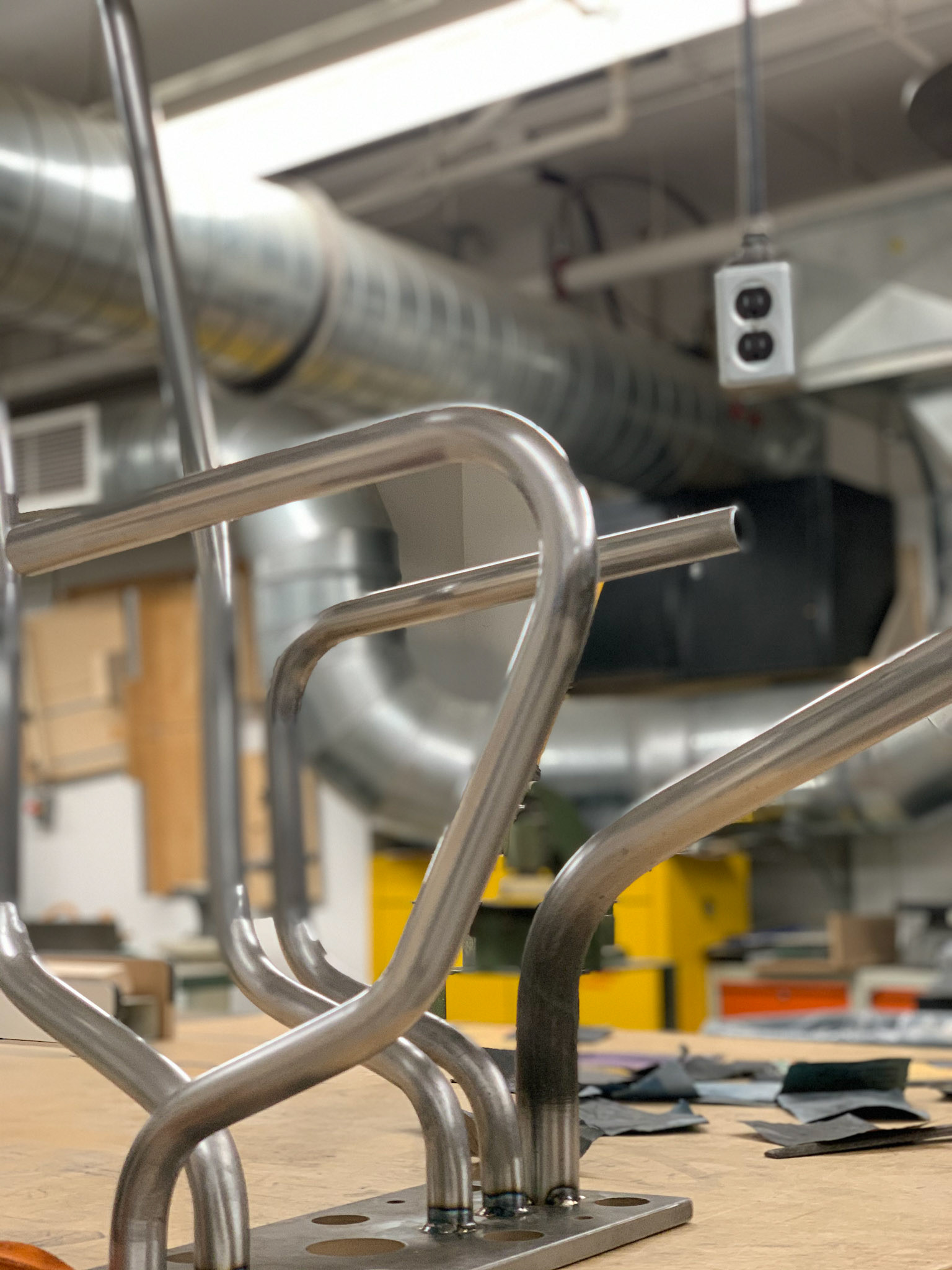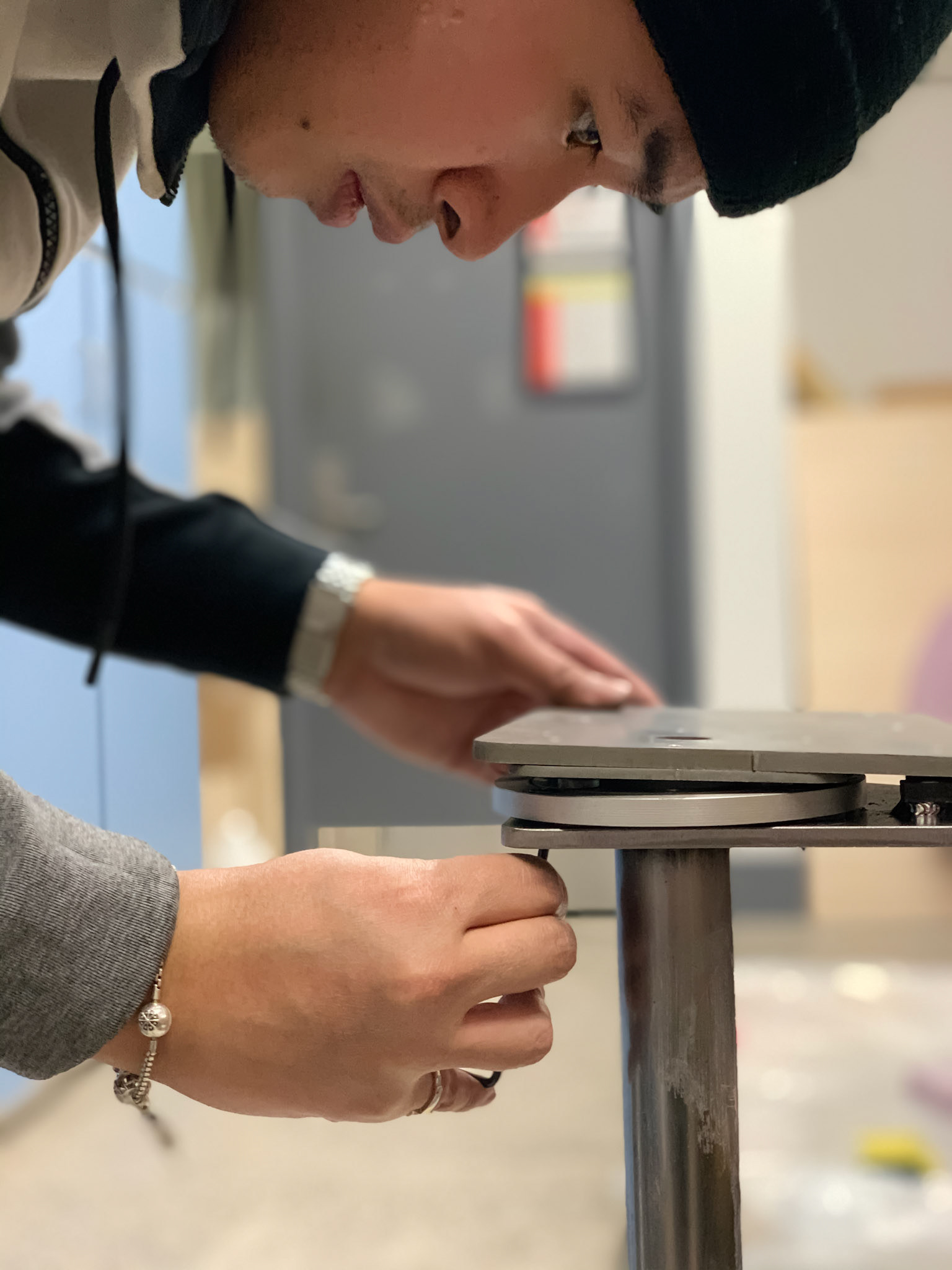 The seat and back were both made from Baltic birch plywood.  The seat back was bend to cradle the user's body. A wooden mold was built and the individual plies were glued, stacked  and compressed with ratchet straps on top of the mold.  Stain was applied to the plywood to darken the appearance.  A custom-made cushion was then affixed to the plywood seat and seat back.  The heather grey upholstery fabric compliments the industrial design language.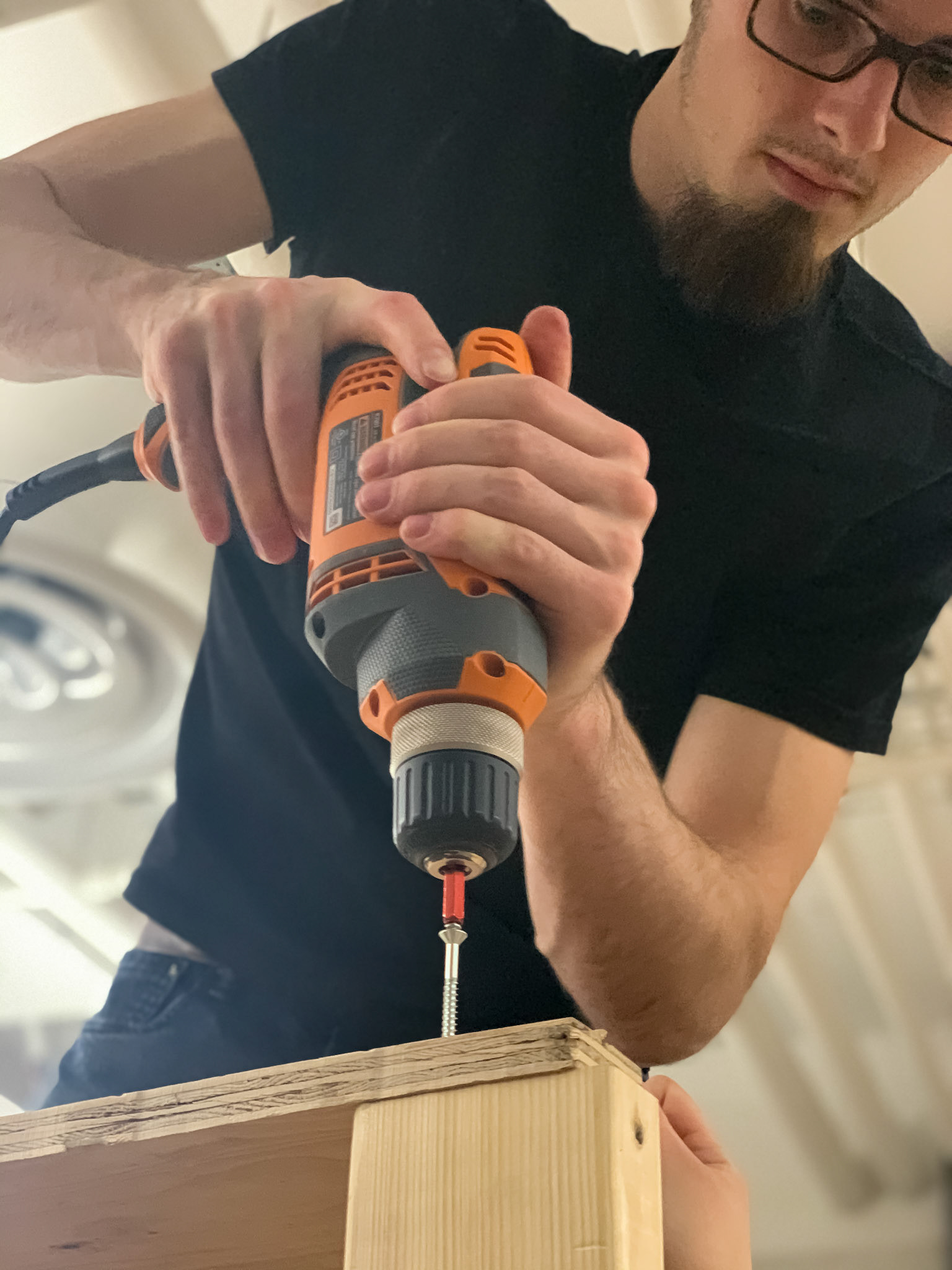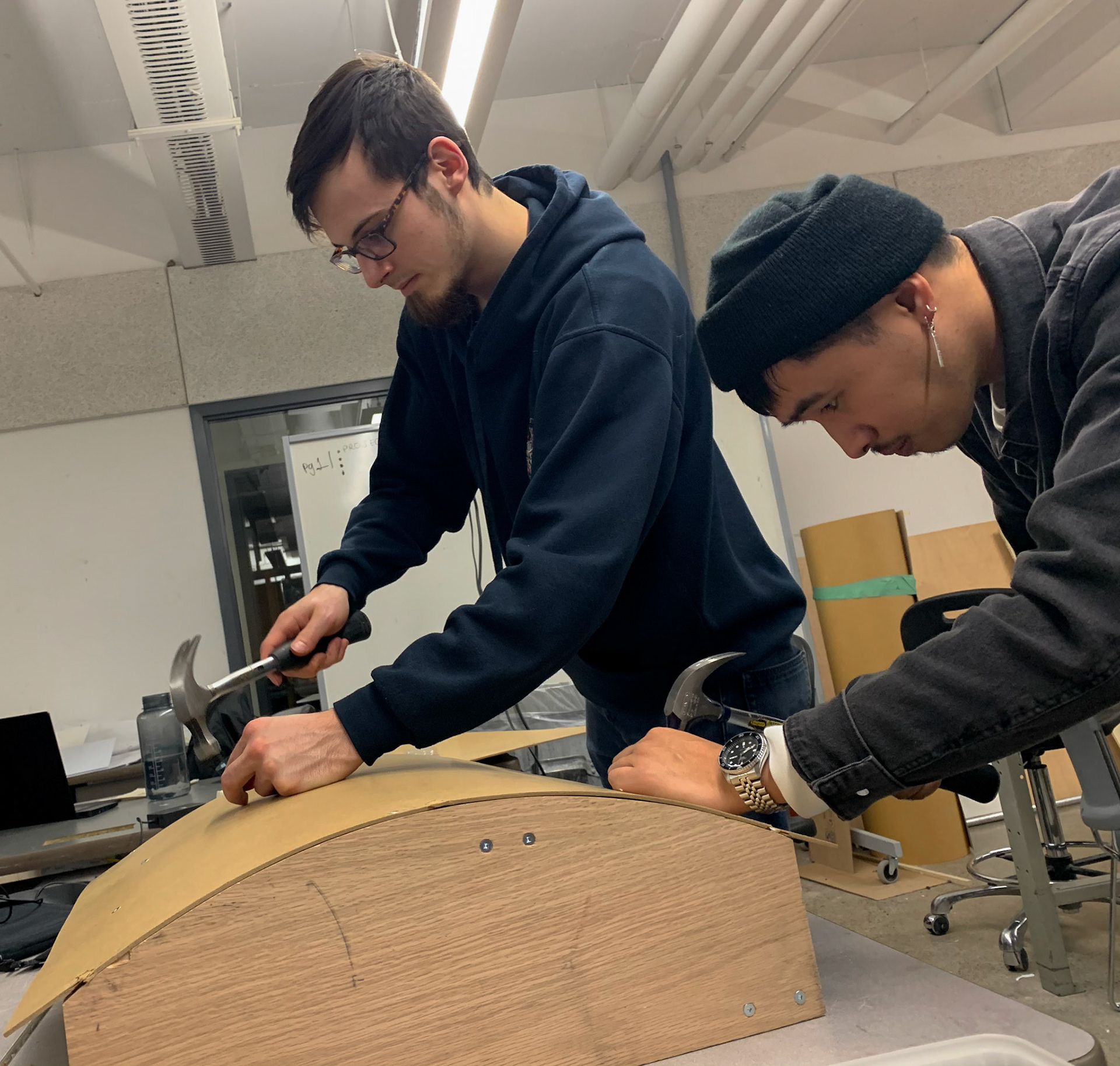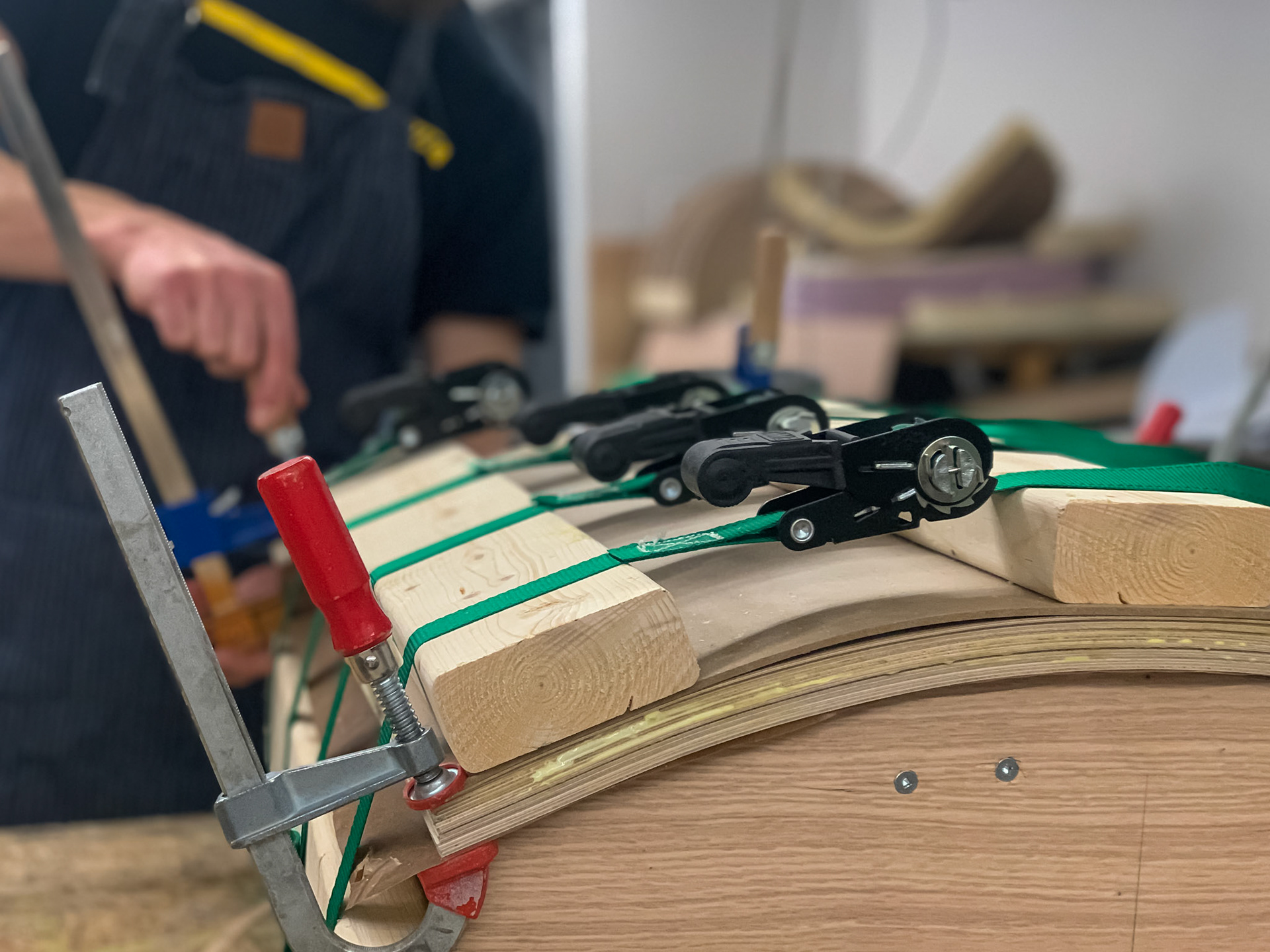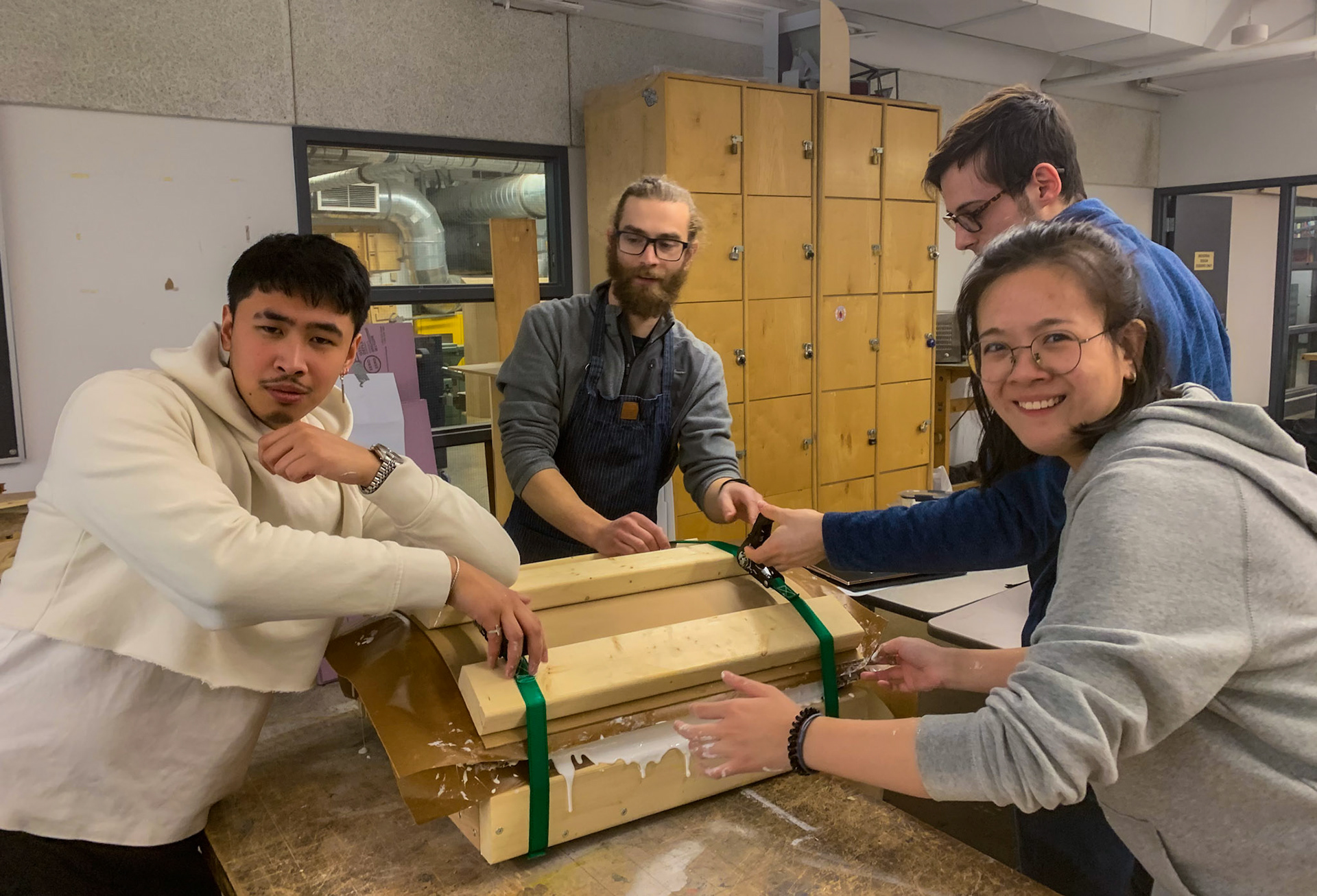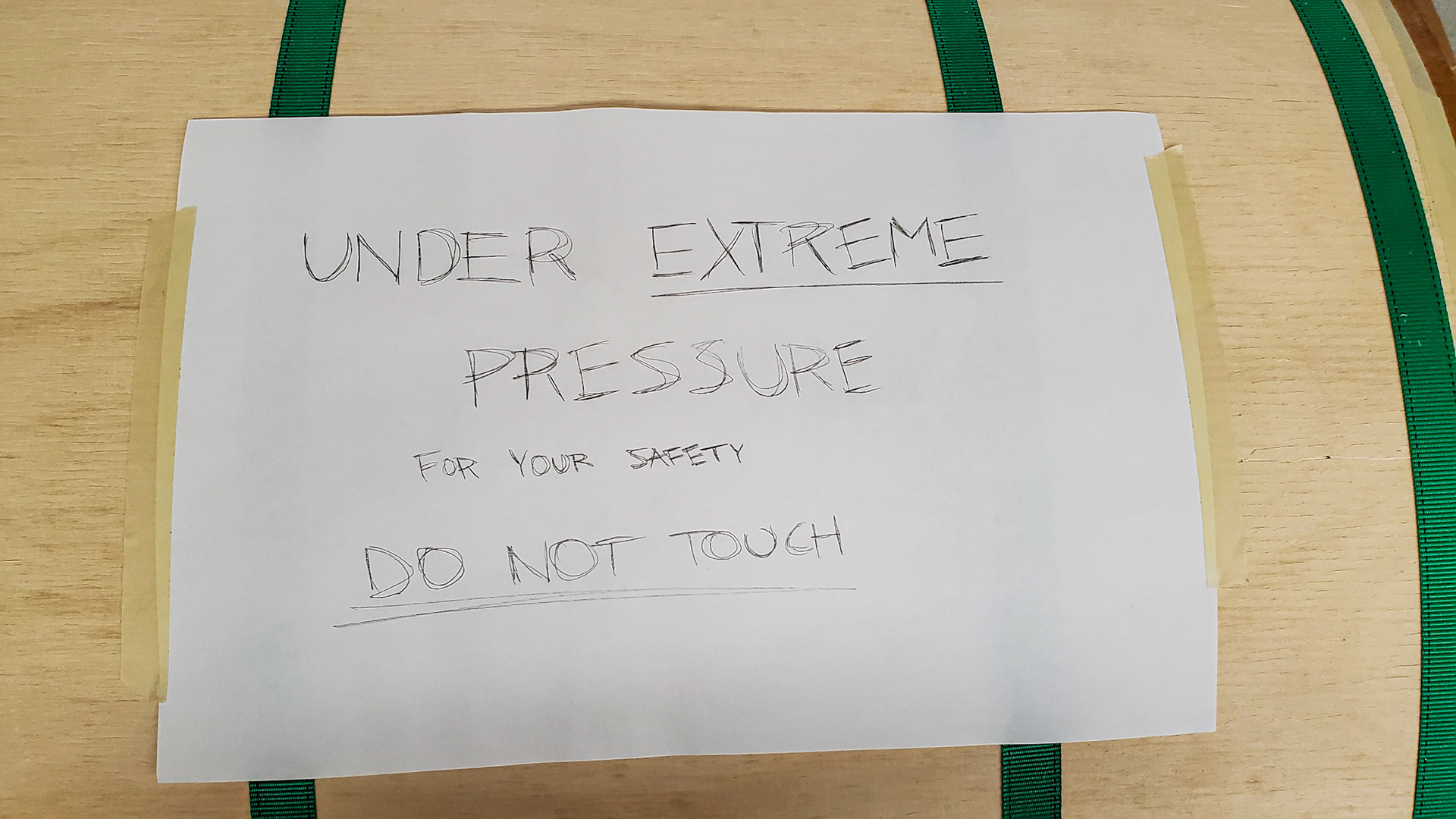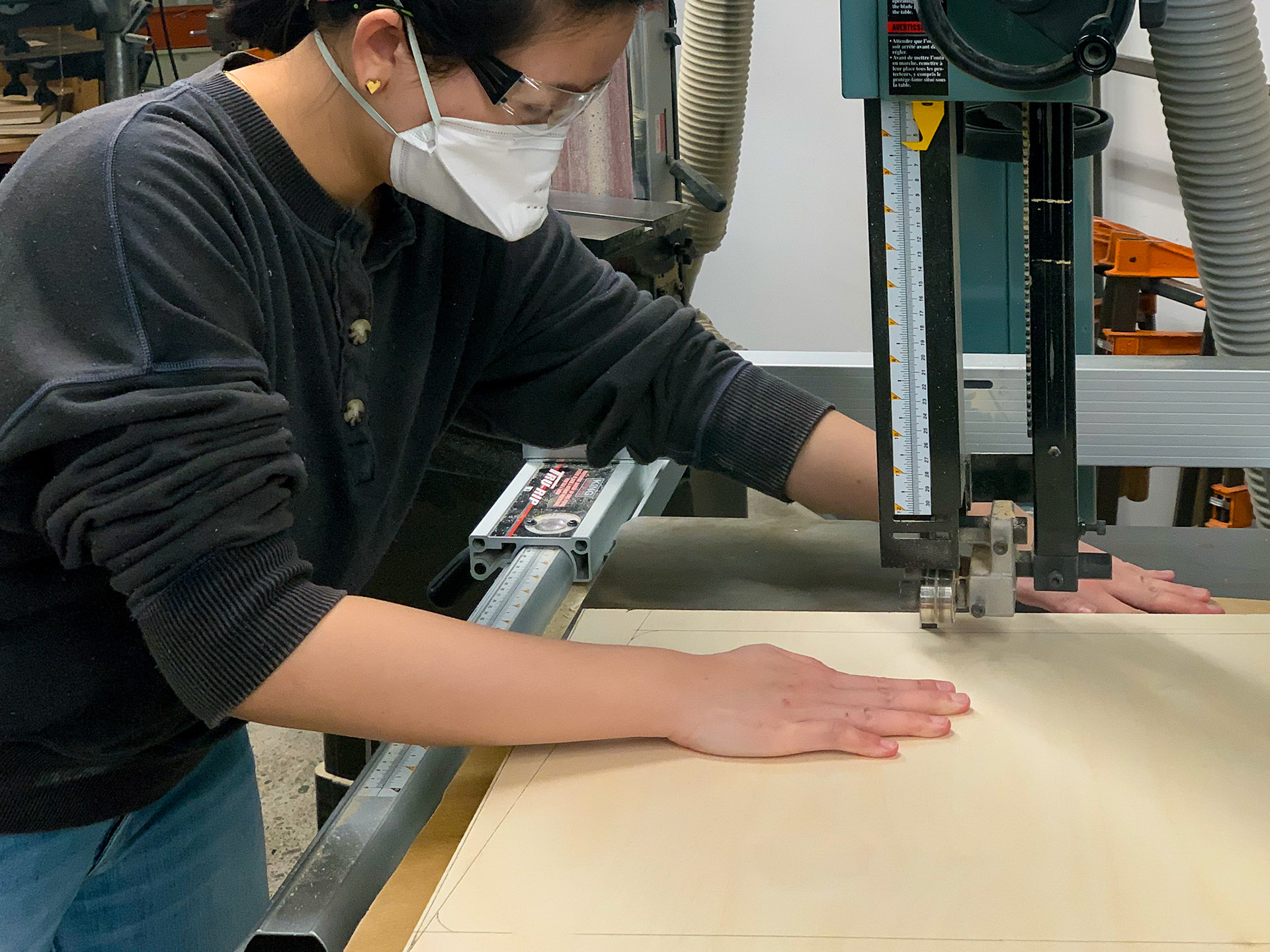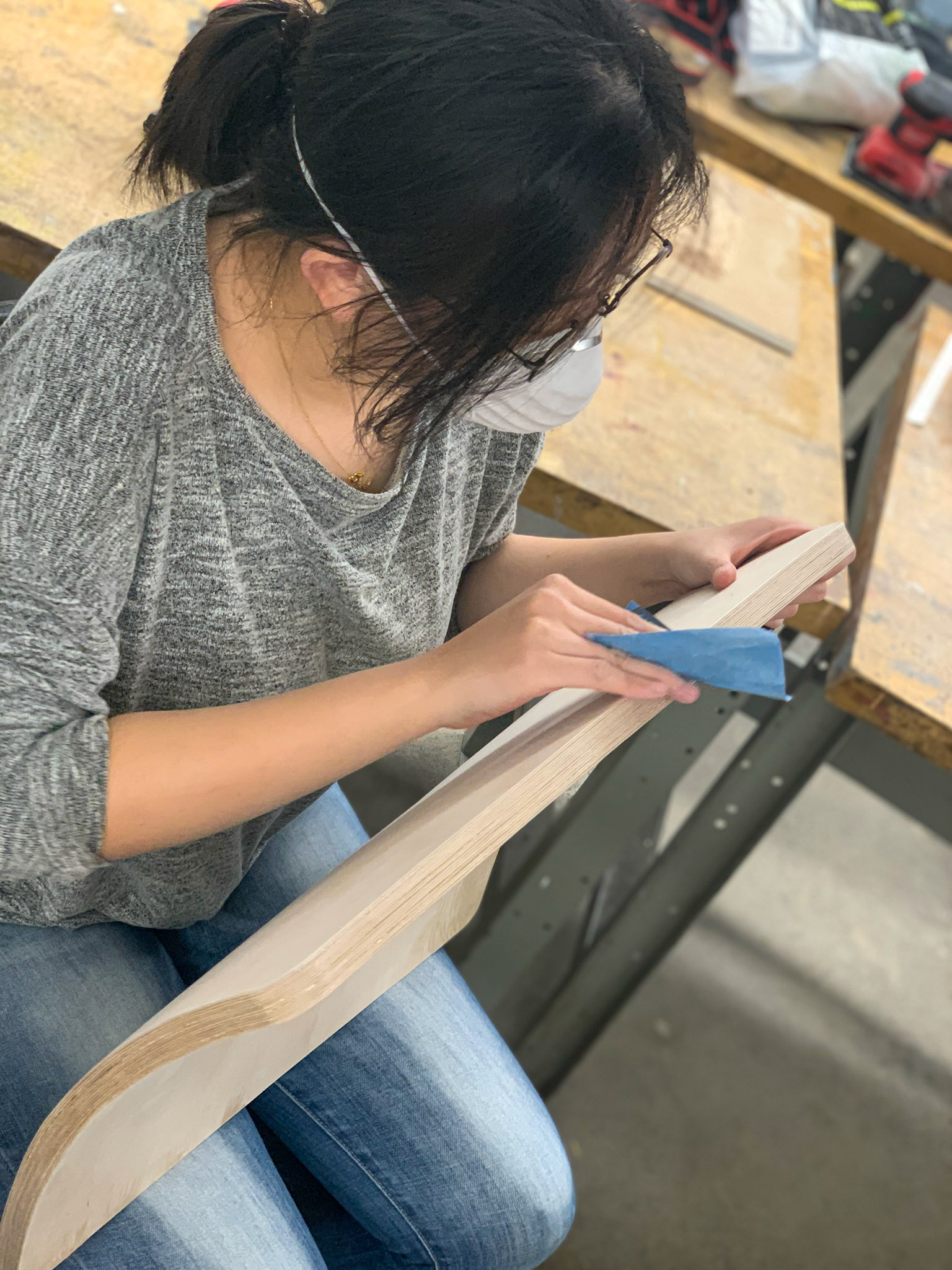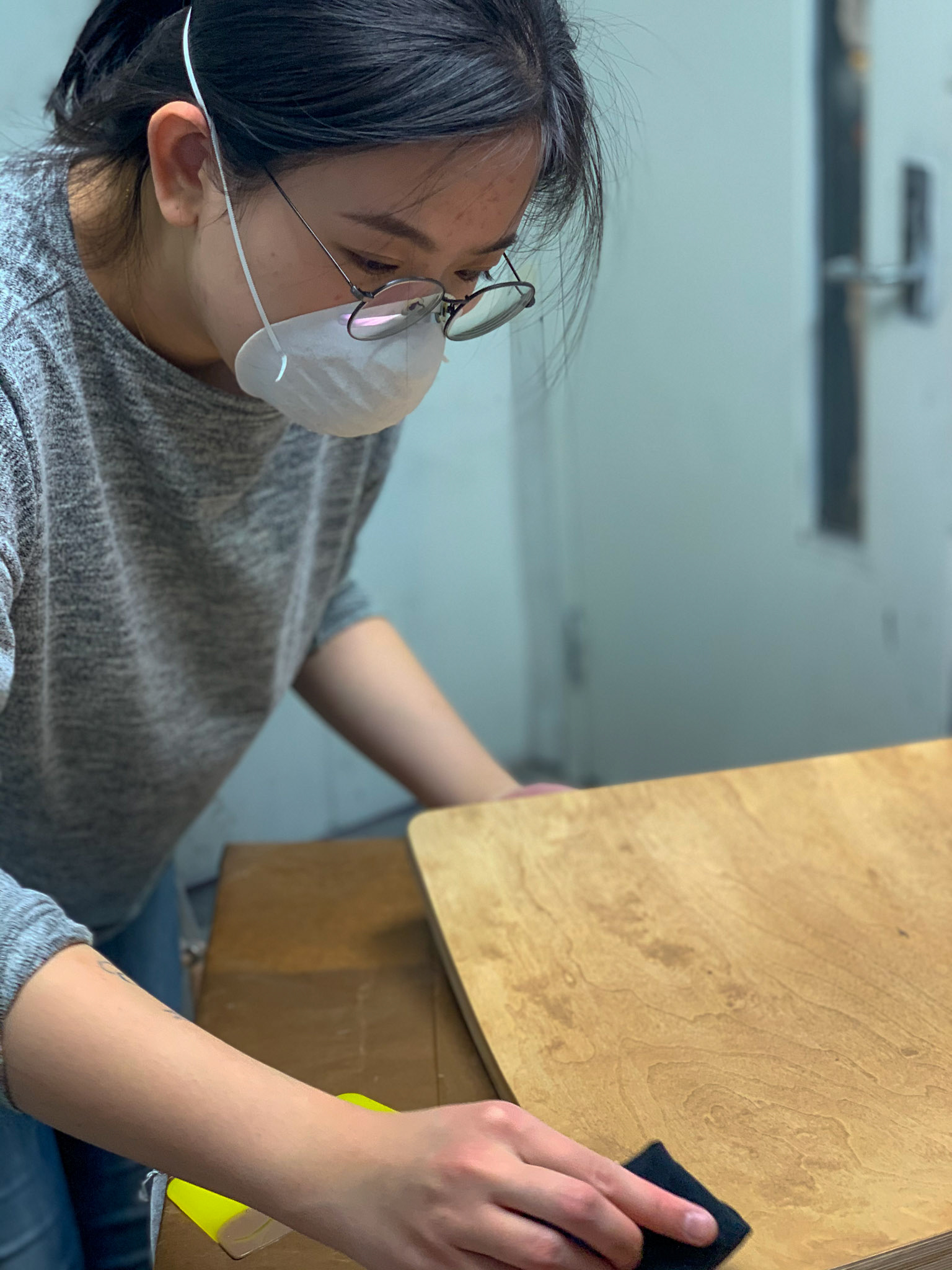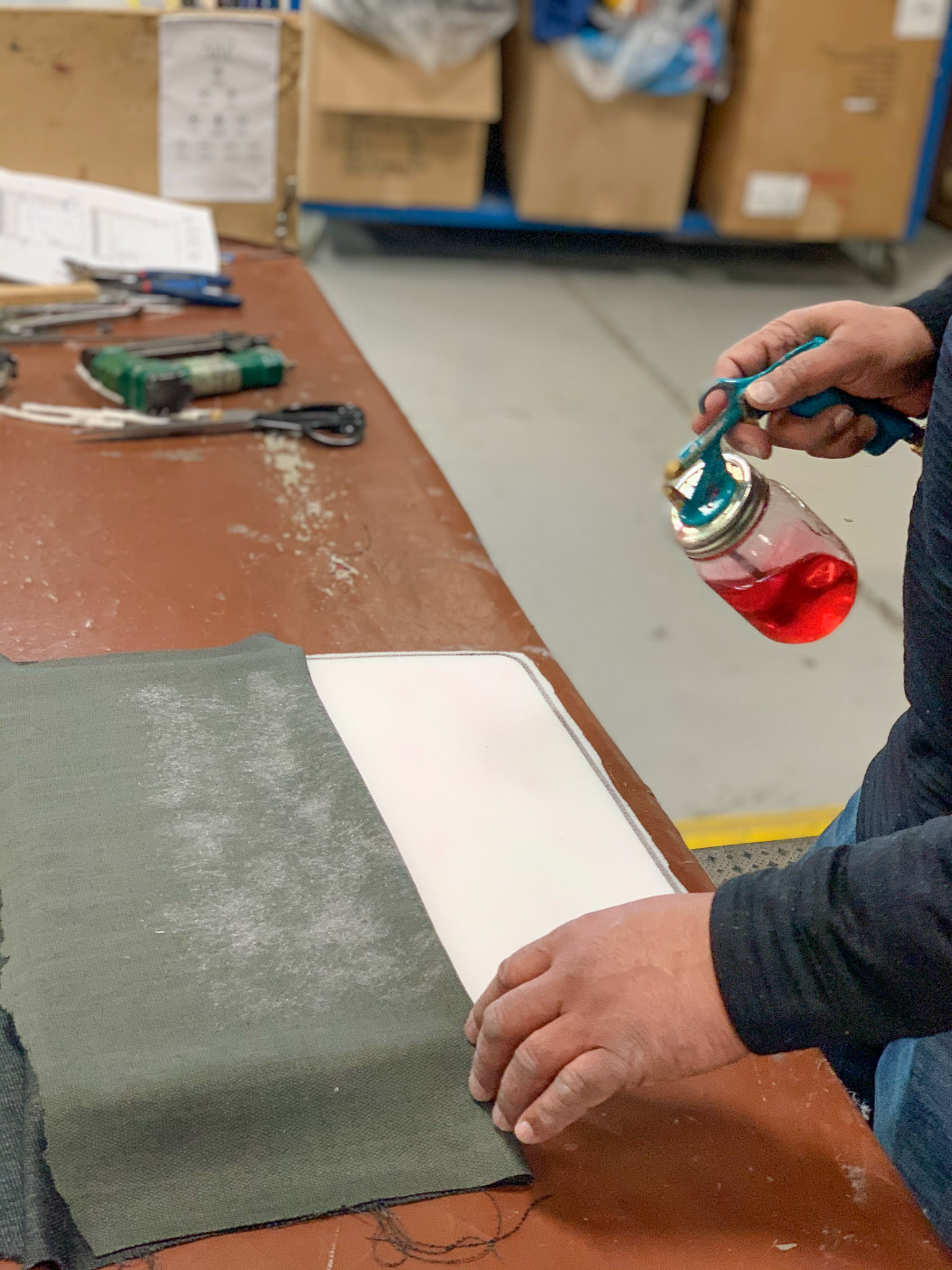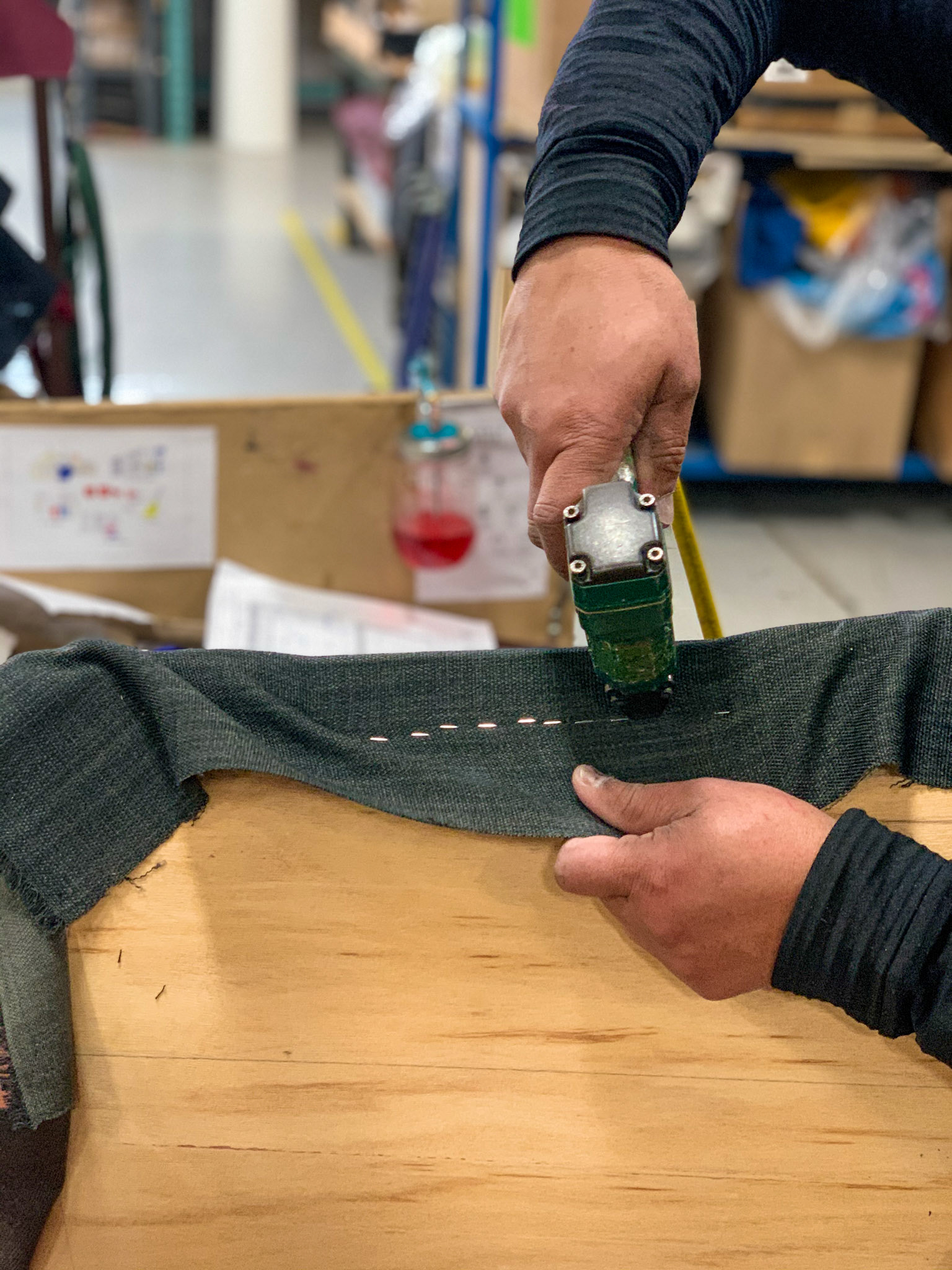 The base posed many challenges that required innovative solutions.  The location of the tubing had relatively small tolerances for error as they need to properly hold up the user.   Since the entire tubing structure was welded together prior to concrete casting, a multi-part mold needed to be designed. The permanent nature of casting concrete forced the team to work on a 'NASA level of risk management' - in other words, failure was not an option.